---
Experiences, memories, traditions.
Minnesota state fair foundation
We're your nonprofit partner in enriching the unforgettable memories and traditions you experience only at the Minnesota State Fair. Join us in making the Great Minnesota Get-Together even greater!
Join Us
---
The Minnesota State Fair is one of Minnesota's most treasured institutions and time-honored traditions, truly a place where we can all get together to learn and have fun. The Minnesota State Fair Foundation invites you to join us in supporting our beloved fair!
---
Join Friends of the Fair, the Grand Champion Club or the 1854 Society.
Introducing the 1854 Society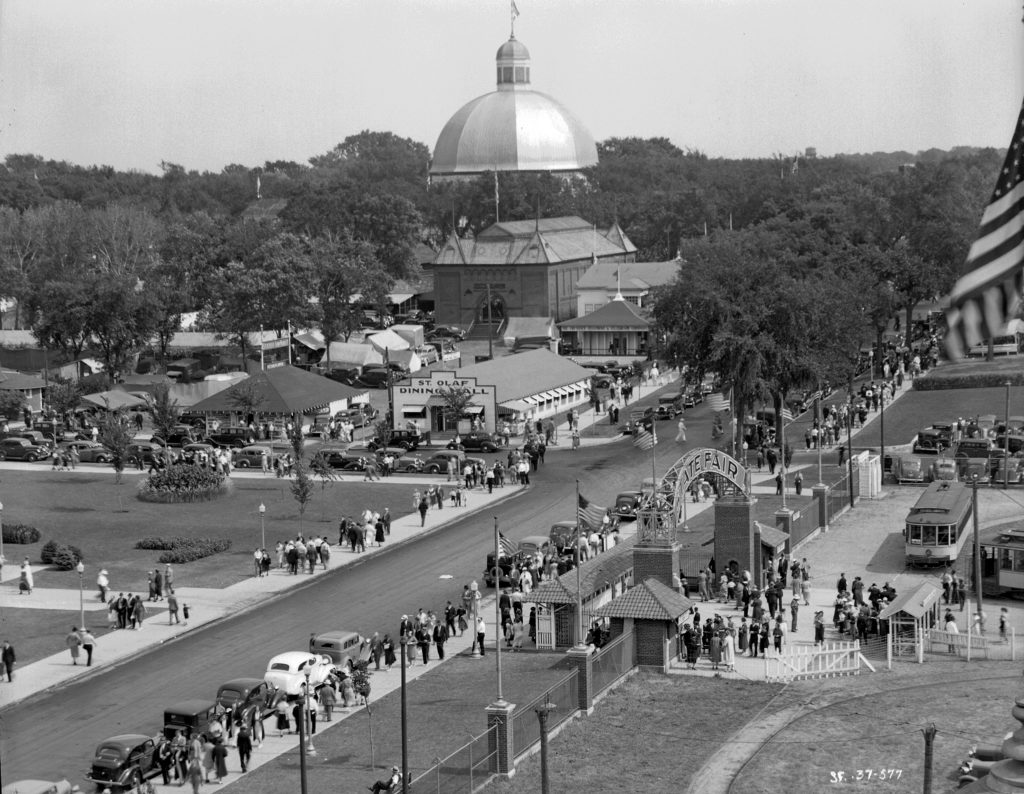 The forward-thinking donors of our 1854 Society have shown dedication to benefiting the fair beyond their lifetimes by making planned gifts or including us in their wills or estate plans.


What We Support
---
No matter which part of the State Fair keeps you coming back year after year, your support of the Foundation helps fund experiences you love – and more. As a supporter of the Minnesota State Fair Foundation, you provide vital funds to bring unique fair experiences from vision to reality and to enhance and improve these programs for the future. You can make an impact on the area of the fair you love the most by choosing to support one of the areas below!
---
Events
---
There's nothing better than getting together with Foundation supporters, and not just during the twelve days of fun! The Foundation hosts a variety of events leading up to and during the State Fair.
---
Volunteers
Volunteer with us!
I never get tired of volunteering at the fair for the Foundation. You meet the most interesting people. It's a lot of fun and I don't consider it work."

Leila Nessen
Shop and Support Our Mission