Improving the fairgrounds environment to be universally accessible, green and welcoming for all
There's nothing like the feeling you get when you step on the Minnesota State Fairgrounds and are welcomed by the shade canopy of trees, an amazing array of flowers and plants and smiles on the faces of every other visitor. You feel welcome and ready for an amazing day at the fair.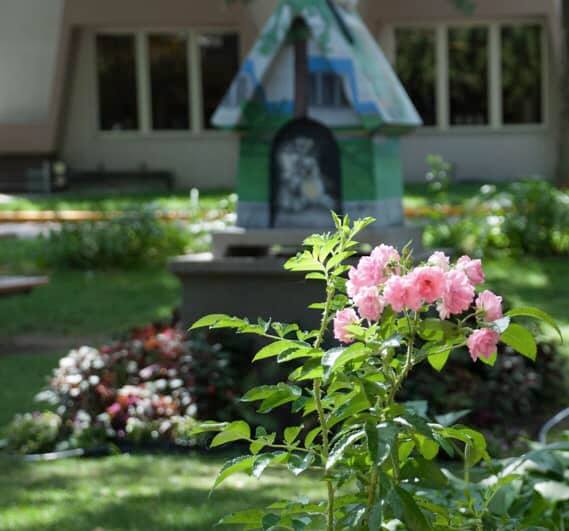 You can help us keep our fairgrounds welcoming and in great shape, so others can join you in that "I just stepped into my happy place" feeling too!
Visitor amenities, seating, gardens and plazas
Planting and caring for trees through the Minnesota State Fair Endowment for Trees
Growing vines on the fence lines
The addition of energy-efficient elements such as converting the Grandstand marquee to LED and installing a hybrid street light near the Progress Center
Want to keep our beautiful fairgrounds universally accessible, green and welcoming for all? Designate your gift to the Fairgrounds Environment Program Area!
The Minnesota State Fair Foundation is a 501(c)(3) nonprofit and your gift may be tax-deductible as a charitable contribution.